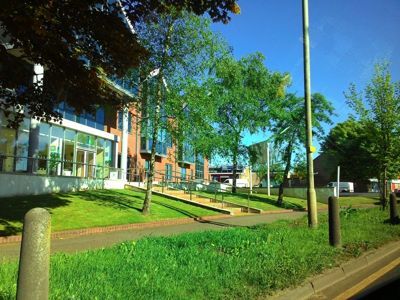 Hemel Hempstead nearby city
Very nice traditional British city, St Albans has all the local charm you'd like, with the countryside on top. Don't hesitate to go for a walk in the center, which looks so British, you'll want to take pictures of each building. If you have to have a business trip North-West of London, in Hemel Hempstead, staying in St Albans is a much better choice, as you'll have train to London center, a very nice old town to visit. City is reachable by car from London Heathrow airport for about 60£.
Is tap water safe to drink in Saint Albans, United Kingdom ?
Yes - but locals rather use it boiled and drink bottled water
Average prices in GB (USD - 1€ = USD$1.050486 )
Public transport ticket : 4.04 |
Taxi (5km) : 10.09 |
Train (200km) : 74.0 |
Restaurant (2 persons) : 60 |
5* hotel : 400 |
3* hotel : 180 |
Appartment rent : 2360 |
Women haircut : 49.34 |
Men haircut : 24.92 |
Weekend city break (2 persons, 1 hotel night, without flights) : 750
Compare with other cities
|
|

Not so good 2/6 (1)  |

Saint Albans, United Kingdom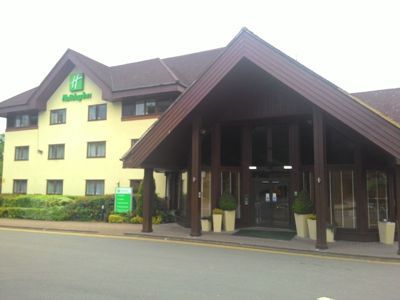 Holiday Inn building view
Situated right next to the highway, it's a good choice for the area, if you're on a business trip. Hotel has got a good swimming pool, a nice fitness, and you can easily go for a short digestive walk in the park behind the building. From London Heathrow, taxi will cost around 60£.
Good 4/6 (1)  |

Perfect wifi  |

Expensive
 |
93 EUR
 |

Breakspear Way, Hemel Hempstead HP2 4UA, UK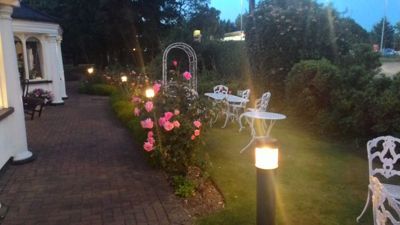 Outdoor garden
Charming hotel, built on an old building, it features an indoor pool with a good gym, and very good restaurants.
Good 4/6 (1)  |

Perfect wifi  |
Affordable
 |
65 EUR
 |

Watford Rd, St Albans AL2 3DS, UK