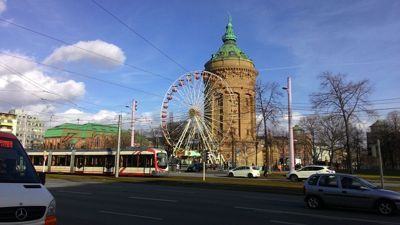 Water tower and ferris wheel
CC-BY
Mannheim, located next to Heidelberg, and 30min away from Frankfurt, is nicknamed as the squared city - due to its American style streets, named with letters and numbers, and... squared. It is an interesting stop for a day tour, including some good shopping in the city center.
Is tap water safe to drink in Mannheim, Germany ?
Yes
Average prices in DE (USD)
Public transport ticket : 2.89 |
Taxi (5km) : 14.78 |
Train (200km) : 55.1 |
Restaurant (2 persons) : 70 |
5* hotel : 240 |
3* hotel : 120 |
Appartment rent : 690 |
Women haircut : 31.63 |
Men haircut : 16.49 |
Weekend city break (2 persons, 1 hotel night, without flights) : 620
Compare with other cities
|
|
Good 4/6 (1) |

Mannheim, Germany
City trips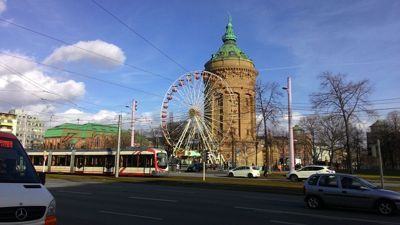 Water tower and ferris wheel
CC-BY
The water tower, romanesque water tower built in 1886, is probably the main point of interest of the city. The city center is right in front of it, allowing to mix shopping, sightseeing, and relaxing time.
Good 4/6 (1) |

Friedrichspl., 68161 Mannheim, Germany
Historical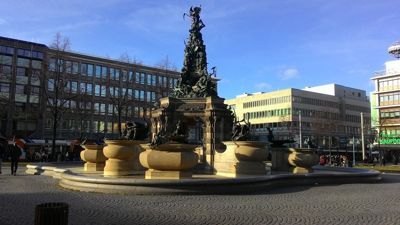 Fountain on Paradeplatz
CC-BY
Square in the center of the city center, with a beautiful central fountain, it is a must see during a walk in the center.
Good 4/6 (1) |

O1, 68161 Mannheim, Germany
Historical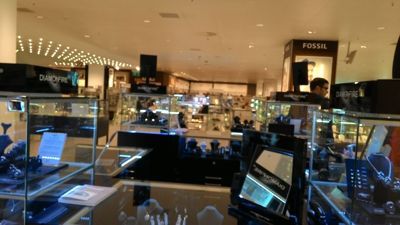 Ground floor shops
CC-BY
During a city tour in Mannheim, Galeria Kaufhof is a good stop for shopping. Featuring all kind of shops on 3 flooors, it also has a restaurant with a great view on the Paradeplatz, perfect to relax after a long walk.
Good 4/6 (1) |

P1 1, 68161 Mannheim, Germany