Mountain view in Pas de la Casa
For either ski, or duty free shopping, Andorra, a small principality entirely on top of the Pyrenees mountains, is a great place to visit.
Is tap water safe to drink in Andorra, Andorra ?
Yes

Andorra, Andorra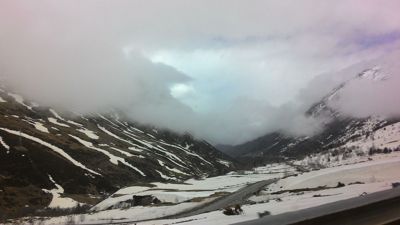 Road to Andorra
To get to Andorra, it most likely to fly to Toulouse airport TLS, and go by car, for less than 3h, to the Pyrenees, and Pas de la Casa, first city in Andorra, ski resort, and shopping spot.

Andorra, Andorra
Find accomodation